#10
Alicia Keys - Try Sleeping With A Broken Heart
Now everyone knows how talented Alicia is and this song just reminds us of why we love her. I definitely am a sucker for sad love songs. This is a beautiful song with such a deep message. Good job, Alicia !!
#9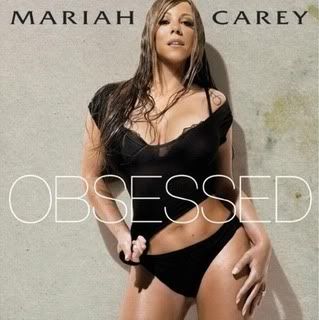 Mariah Carey - Obsessed
"I was like... why are you so obsessed with me ?" This was the first single off of Mariah's latest album and what a great way to start it off. I absolutely love this song !! It's catchy, has a great beat, and fun. Now there was a lot of controversy surrounding this song and people were saying it was about a certain rapper who's name kinda sounds like a certain type of candy but we won't mention him ;) Love ya M.C.C. !!
#8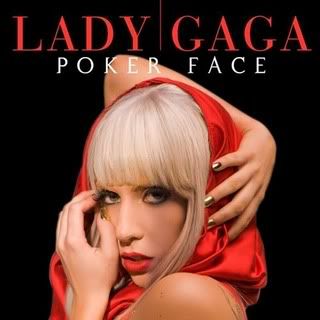 Lady GaGa - Poker Face
i LOVE LOVE LOVE LOVE LOVE Lady GaGa !! this song really got my attention and i'm sure everyone elses attention as well. I believe that this is the song that made Lady GaGa and the rest you can say is history. Sure this song raised some eyebrows as to what she was trying to say and stirred up some questions on her sexuality but of course an AMAZING will do just that. Lady GaGa is a f*cking genius and there is no denying it. Love this song !!
#7
Beyoncé - Sweet Dreams
This is by far one of my favorite Beyoncé songs of all-time !! I had loved it ever since i bought her album. B really knows how to work a song and sell it because i was sold after i first heard it. This song was quite successful for her which is nothing new. Love this song !!
#6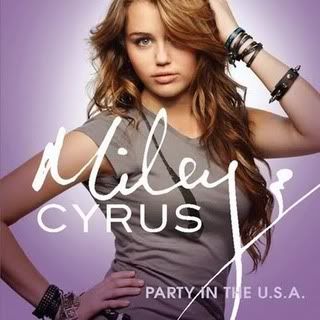 Miley Cyrus - Party In The U.S.A.
I absolutely love this song !! This is my favorite song by Miley thus far. It made me want to nod my head like yeah and move my hips like yeah !! It's a perfect dance song very catchy. I'm a sucker for a good pop song that makes me wanna shake my booty. Kudos Miley !!
#5
Taylor Swift - You Belong With Me
This is definitely Taylor's biggest hit of all-time !! I absolutely adore Taylor and thinks she truly deserves all the success she has has this past year. This song always makes me wanna jump on my bed and sing it out loud and dance around. I love this song !!
#4
Britney Spears - 3
Yet another catchy dance track from Miss Britney Spears. I love this song oh so much !! It's a fun song that just makes you want to bust out your best Britney-esque moves and flip your hair around. This song went to #1 and yet another Britney track we can hold close to our hearts that will be stuck in our heads forever. "1,2,3, not only you and me..."
#3
Carrie Underwood - Cowboy Casanova
Carrie delivered a sultry anthem about a cowboy that everyone should stay away from. I love this song and i am sure everyone has encountered someone that is so bad for them yet just can't seem to stay away from that person. Sing it, Carrie !!
#2
Cobra Starship Feat. Leighton Meester - Good Girls Go Bad
I had never really listen to Cobra Starship before this song but this song is amazing !! This was their breakout hit in my opinion. It's a fun dance song that stays true to its title. They even got a little help from my favorite Gossip Girl.
#1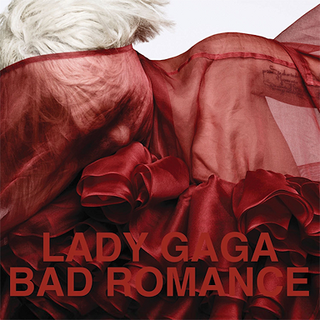 Lady GaGa - Bad Romance
This is the BEST song of the year !! GaGa never disappoints and everything she touches seems to turn to gold or shall i say multi-platinum. What an amazing dance track !! This song is about getting caught in a relationship that is so bad for you yet you can't get enough of every bit of that person and want to get ahold of every last bit of their soul. Well i know one thing for sure... i cannot get enough of GaGa !! Here's to you, GaGa !! THE WOMAN OF THE YEAR !! put your paws up MONSTERS !!